Broomfield Night 2 Recap and Setlist
Broomfield Night 2 Recap and Setlist

The celebration of the return of Tom Petty and The Heartbreakers to the stage for the kickoff of their 2012 Tour was dampened a bit on Thursday with the news of the passing of Levon Helm, the legendary drummer for The Band. But in true Heartbreaker fashion, Tom and the band chose not to mourn Helm but to celebrate the incredible life he lived with a powerhouse set of two-plus hours of music that left the sold-out crowd at the 1st Bank Center in Broomfield, CO cheering for more.
 

"You Wreck Me" and "Here Comes My Girl" also got everyone dancing and singing along early in the set and just as the final notes of "Handle With Care" rang out (which Tom dedicated, "to all those Wilbury guys, wherever they are traveling tonight"), Tom stepped quietly to the microphone to say a few words about Helm.
 

"We lost a good friend today, Levon Helm," Tom said. "Levon was one of the greatest human beings that ever was and a friend of everyone in this band. We're gonna play this one for him."
 

The Best of Everything, the album-closing track off Southern Accents, was an apt choice to honor Helm, but one couldn't help but wonder if the Turkey Scratch, Arkansas native might have enjoyed more the monstrous "Something Big" that followed, a bluesy stomper with a driving rhythm that's any drummer's dream.




April 19, 2012
1st Bank Center, Broomfield, CO
 

Listen to Her Heart
You Wreck Me
I Won't Back Down
Here Comes My Girl
Handle With Care
The Best of Everything
Something Big
Have Love Will Travel
Free Fallin'
Spike
Travelin' Light
Time to Move On
Learning to Fly
Yer So Bad
I Should Have Known It
Good Enough
Refugee
Runnin' Down a Dream

Encore:
Mary Jane's Last Dance
American Girl


















 
The celebration of the return of Tom Petty and The Heartbreakers to the stage for the kickoff of their 2012 Tour was dampened a bit on Thursday with the news of the passing of Levon Helm, the legendary drummer for The Band. But in true Heartbreaker fashion, Tom and the band chose not to mourn Helm but to celebrate the incredible life he lived with a powerhouse set of two-plus hours of music that left the sold-out crowd at the 1st Bank Center in Broomfield, CO cheering for more.
 
"You Wreck Me" and "Here Comes My Girl" also got everyone dancing and singing along early in the set and just as the final notes of "Handle With Care" rang out (which Tom dedicated, "to all those Wilbury guys, wherever they are traveling tonight"), Tom stepped quietly to the microphone to say a few words about Helm.
 
"We lost a good friend today, Levon Helm," Tom said. "Levon was one of the greatest human beings that ever was and a friend of everyone in this band. We're gonna play this one for him."
 
The Best of Everything, the album-closing track off Southern Accents, was an apt choice to honor Helm, but one couldn't help but wonder if the Turkey Scratch, Arkansas native might have enjoyed more the monstrous "Something Big" that followed, a bluesy stomper with a driving rhythm that's any drummer's dream.



April 19, 2012
1st Bank Center, Broomfield, CO
 
Listen to Her Heart
You Wreck Me
I Won't Back Down
Here Comes My Girl
Handle With Care
The Best of Everything
Something Big
Have Love Will Travel
Free Fallin'
Spike
Travelin' Light
Time to Move On
Learning to Fly
Yer So Bad
I Should Have Known It
Good Enough
Refugee
Runnin' Down a Dream

Encore:
Mary Jane's Last Dance
American Girl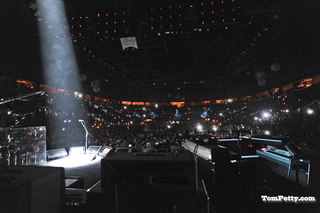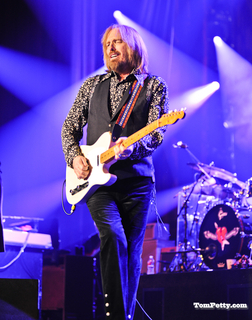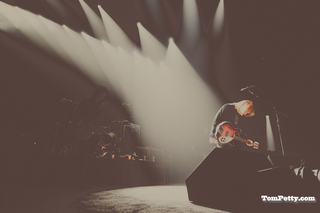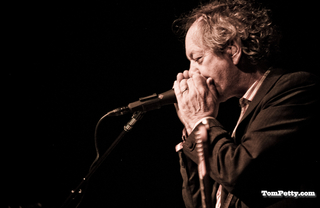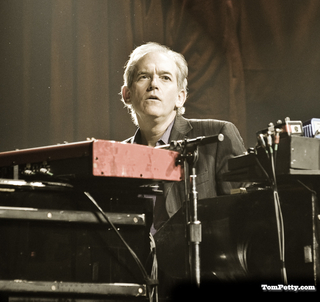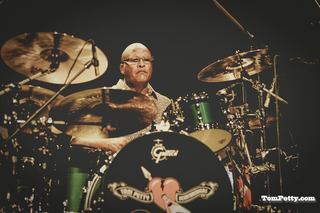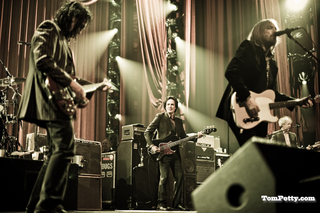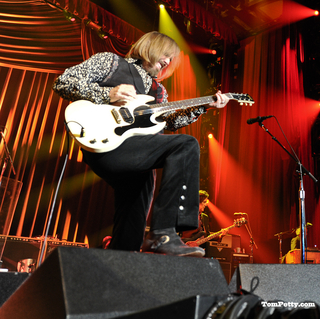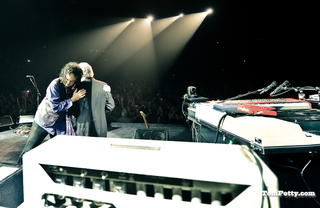 Blog Media:
Display Exclusive Post in Non Fan Club News Section: